5 MUST DO YouTube Videos for Real Estate Lead Generation!
Generating leads for real estate with YouTube is what I have been able to perfect with over 10 YouTube channels in 10 different markets. Here's my 5 must do YouTube videos for real estate lead generation.
YouTube Videos For Real Estate
Where to Live in (City, State) When Moving to (City State)

10 Reasons NOT to Move to (City, State)

Cost of Living in (City, State)

PROS AND CONS of Living in (City, State)

Living in (City, State) [FULL VLOG TOUR]
There you have it homies, 5 proven video titles that actually get FREE real estate leads. How did these videos come about and why are we being sold on short form TikTok videos, real estate market updates, inspection and escrow process videos (those are the worst YUCK).
By now you have heard from every real estate agent and digital marketer what videos to shoot for real estate lead generation, but are they ACTUALLY GETTING REAL ESTATE LEADS??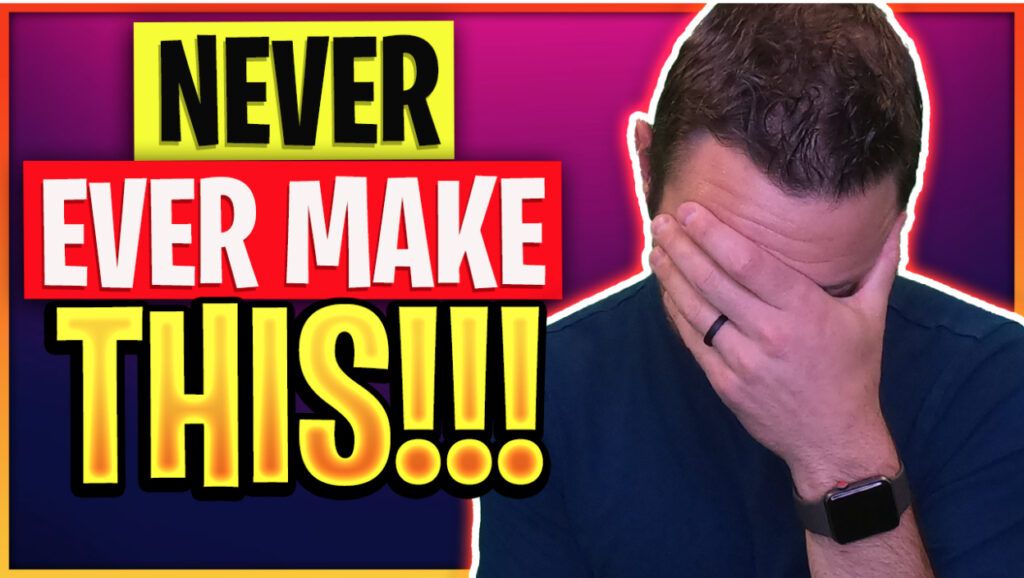 I heard this once on Clubhouse… Ya I know it was a low moment in my career haha:
Realtor: "Wow you have so many followers on TikTok and your videos are great"
TikTok Realtor: "Thanks ya it is a lot of fun and I can't believe I hit over 1 million followers!"
Realtor: "That's so great. How much business do you get from your videos?"
Realtor: "Oh.. uh hummm. We get some reach outs but we run the most highly targeted Facebook ad campaigns and other systems as well to generate real estate leads for our team"
Me in my head: "WHAT THE FUNK???? You are preaching TikTok real estate videos and how great you are but you basically admitted you get zero business from it?"
This is what's wrong with the real estate industry, oh and Clubhouse haha. I went to look up the videos that he shot to get this impressive amount of followers and he had his account for years dating back to when he was a prison guard and let me tell you, the videos were awesome and kept my attention… But they were about being a prison guard. That's why he was getting zero real estate lead generation from them and why you will be wasting your time.
I shot every video you could imagine for real estate lead generation that was being taught by Realtors or digital marketers and even Gary Vee. 100's and 100's of them and never even received a "hey great video I will call you when I need to buy or sell". 
Thank the lawd I never gave up and continued to not only shoot videos every day but admit I was not getting any real estate leads from them. It wasn't until I discovered keyword research and what my clients were actually searching for (IN SEARCH ENGINES) like YouTube that I gained anything from video.
In this blog I will go in depth explaining exactly how to shoot these videos for real estate lead generation and why YouTube is by far the best platform for your real estate marketing and generating real estate leads!
I have 13 real estate YouTube channels across the country and these are the videos I always do because they produce real results! Oh and to prove it here is my 2021 fiscal year production 100% from YouTube videos!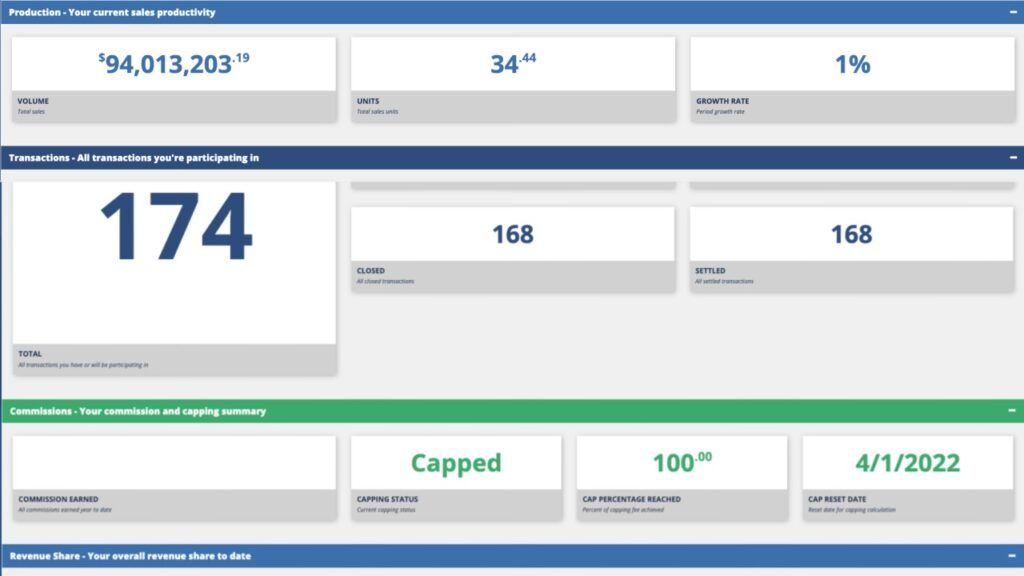 Today is April 6th 2022 and I screen shot this last week! Now that is real estate lead generation at its finest! Oh and it costs NOTHING!
Below are 5 real estate videos to shoot, examples of exactly what to say and real examples of the real estate leads we get from these videos!
1. Where to Live in (City, State) When Moving to (City State)
I had just moved to Portland Oregon and just got licensed as a Realtor when I was starting to shoot videos. I always tried to be someone I was never going to be by saying "Hi I'm a top producing LOCAL Realtor here in Portland" or "I remember these areas back in the day"
Lies… lies… lies
But if I admitted who I was (brand new to Portland and brand new to real estate) nobody would ever want to work with me, right? Well after months and months of videos on "entertainment social media platforms" like Facebook and Instagram I started doing videos on YouTube, lots of them.
I started mentioning things in the videos like  "when I moved here I really liked this area because of the parks and sidewalks because I have 3 little kids that drive me nuts and they need to play a lot"
That is when reach outs and comments started pouring in and I realized people have no idea what any of these areas of the Portland Metro are like, Just like I didn't when moving here! So a crazy thing happened. I shot this video, inserted a Call To Action that I love when people call me when moving to PDX and BAM 14 phone calls the next day. Homies this is what catapulted everything to what it is today and why YouTube for Realtors is the #1 platform for real estate lead generation, and it's not even close!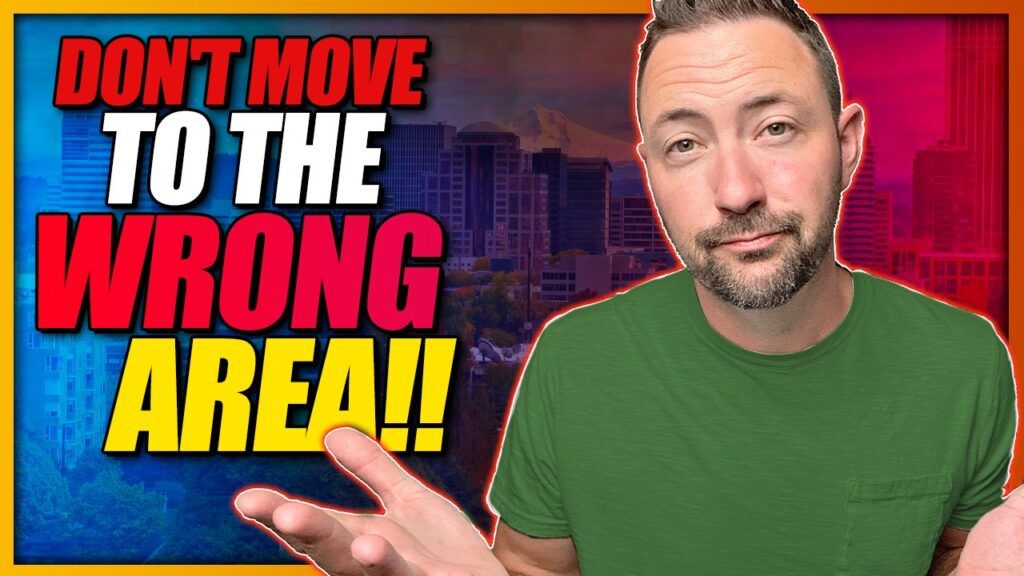 What I do in these videos is usually pull up a map or show B-roll (or do both) and go over all the different cities, suburbs, and sections and explain to the audience what it is like to be there, who typically lives in these areas, and who doesn't.
Here is an example:
"This is Beaverton Oregon on the west side of Portland Oregon. Many people move to this area because Nike World Headquarters is here as well as Intel so there are a lot of high paying jobs this way and fun suburbs! Typically the people that love the Portland vibe of independent shops and bars and let's be honest, the Portlandia vibe they do not typically enjoy living in this area as its filled with strip malls, parks, and strollers haha, just how I like it. But this is why it is so important for you to reach out to us so we can help you find the perfect spot that fits your lifestyle!"
2. 10 Reasons NOT to Move to (City, State)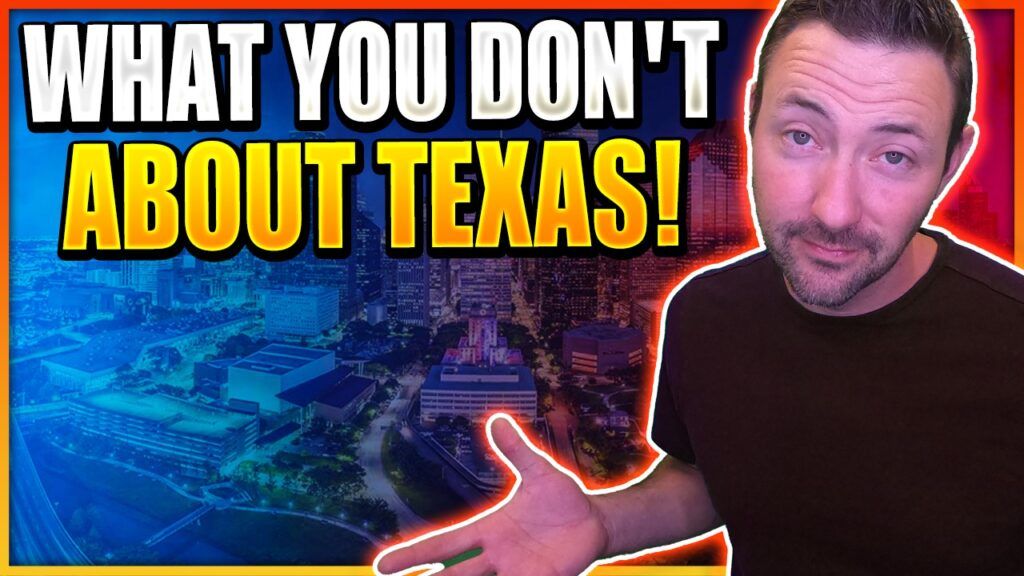 YAAA Homies, this is a MUST DO video where you need to be honest with your viewers! This was a really hard style video to get good at as we always feel if we say something negative about our market than people WON'T move there. 
EEEHHHHH WRONG!! (how the hell do you write a buzzer sound haha) Things some people may view as negative are huge positives for other people. People are moving to your city regardless and they want to work with someone they trust so these videos establish that trust when we become honest and poke fun at ourselves or our city!
Example:
(North Idaho Example) - Reason #7 NOT to move to Idaho, if you don't like hunting or seeing dead animals in the back of pickups… Then DON'T move to Idaho! If I see a dead elk in the back of a truck on the highway I will speed up to see how big it is, see if I recognize who it is, and give the guy (or girl ya Idaho girls hunt too) a thumbs up!
People reach out to me all the time saying "I LOVE how honest you are and I can't wait to move to idaho to hunt and fish! I am moving my family there and we need your help buying a house. We have a budget of $650,000 and would love to schedule a call with you"
3. Cost of Living in (City, State)
As real estate agents we want to go straight into housing costs and market updates, I used to too. But I have moved a few times and one thing I have noticed, I don't care about the housing market. I am moving, I need to know where to live, and what are the things I need to know about the city, that only locals know about… THAT'S IT!
Example:
(Texas Example) - "One of the largest expenses that caught me off guard and cost me $1,000's of dollars was choosing the right power company. YES you heard me right, here in Houston you actually have to choose from 100's of different providers not just 1 local power company. These companies act as middleman and there are 1000's of different plans like "free weekends" "fixed rates" and many more. Well I just picked one of the first ones I saw which was a free weekend plan but there is a major problem with that. I work from home and like a comfortable temperature, I have 3 kids and lots of friends and in the summer EVERYONE is home, and seem to not know how to shut a door, and the cost during the week is $.20 a kwh. Well my bill in August was almost $700 and I almost sold my kids and moved to Antarctica! I know now to pick a fixed rate around $.10 a kwh and my bill was cut in half!"
This is the stuff people do not know about and it makes you trustworthy and someone they are dying to reach out to to learn more about so they make the right choice! I have some funny costs of living I have done on some of these real estate youtube channels across the country and these videos always perform very well!
4. PROS AND CONS of Living in (City, State)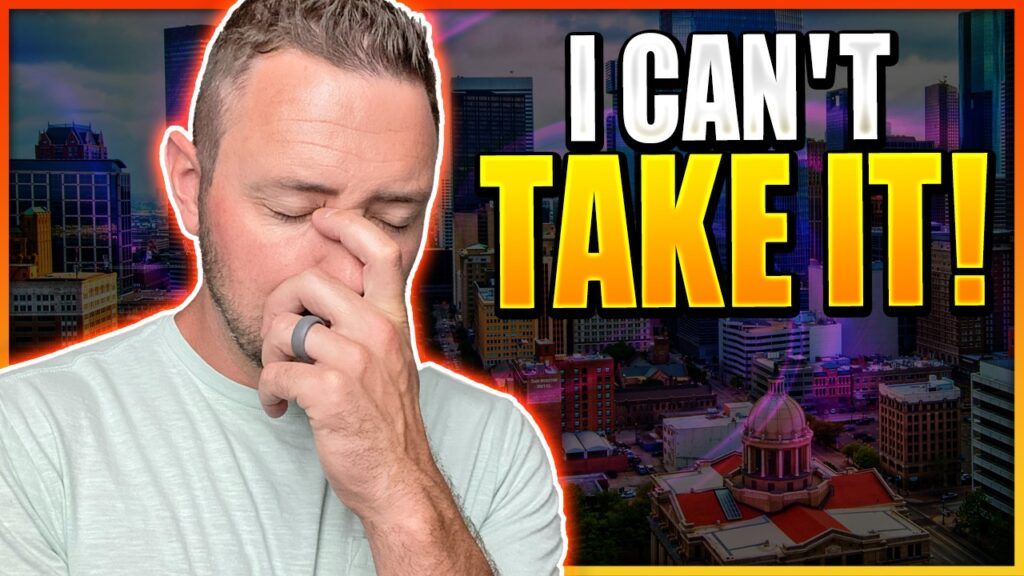 The best part about these videos is there can be some major overlap. You can take a ton of stories and points from other videos you shoot and tweak the title but this title is always a home run, now it's time to be honest again!!
Example:
(Portland Oregon) "If you DON'T like rain then do not move to Portland Oregon. Does it rain a lot? It definitely can and in fact sometimes it will rain in the mornings for a week or 2 straight. The thing about Portland is that it only rains on average 31" a year which is right at the national average but days a year is almost 150. So with that said it really gets a bad wrap as it typically sprinkles in the morning then clears off and in fact during the summer there is barely any rain and it gets hot! But the rain is what makes Portland what it is with all the green and trees, rivers full and filled with salmon and trout. So if you want dry perfect weather all the time then PDX is not for you!"
We get this reach out all the time from clients "Hey there I love your videos about Portland and love how real you keep it you are just like me! I cannot wait to actually get to wear a sweatshirt or see rainfall. I have been in California where it is literally sunny and warm every day and I can't wait for 4 seasons! I am moving there in a few months and need help finding a home, you always say to call you to get help finding the perfect spot so would love to chat with you about that!"
5. Living in (City, State) [FULL VLOG TOUR]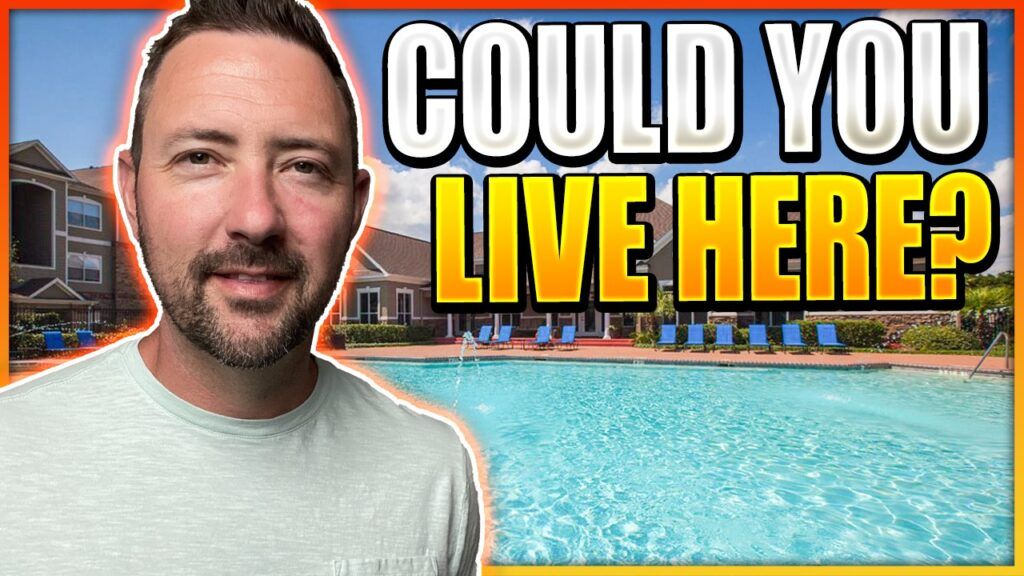 Oh the mighty vlog! This is the most difficult video to shoot and many people choose not to do these but with all of my real estate YouTube channels across the country, these are what separate us 100%!
The vlog came about years ago and serves as our logo for the Channel Junkies when I found out that cities and suburbs were searched 10-15 times a month more on YouTube than Google. People wanted to see what it was like in these areas NOT read about them so the day I figured that out, WE HIT THEM STREETS!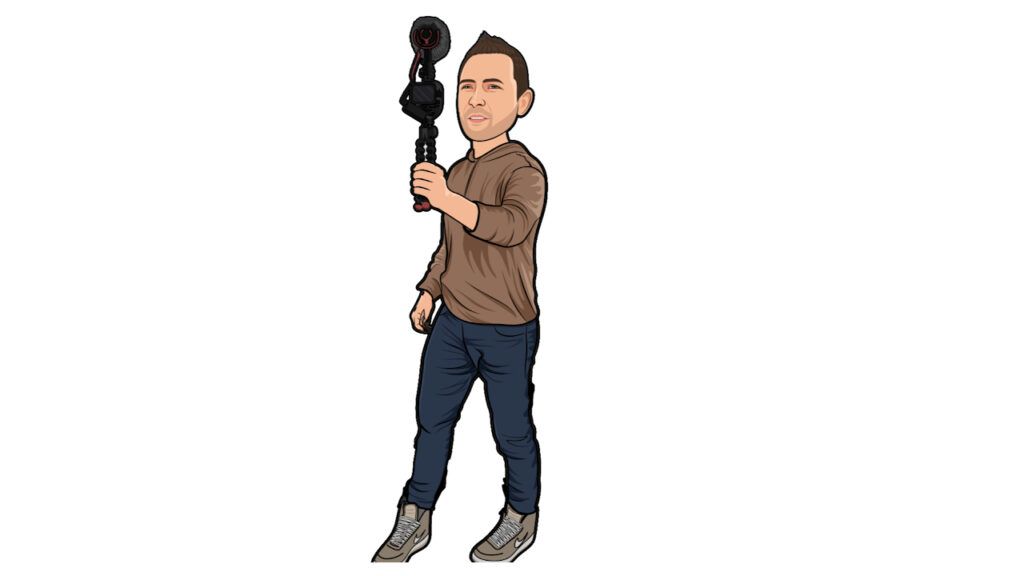 The goal of the real estate vlog is to give people a glimpse of what it is like to live in certain areas. People have certain tastes in surroundings and you cannot get an idea of an area by simply reading about it. This happens all the time when our clients reach out and say "Hey we are moving to Phoenix and we read great things about North Scottsdale. We have children who love to play outside and we are looking for an area with lots of green spaces as we love trees and grass. Can you help us find a home?"
We say "Hey there absolutely we can help and so glad you reached out before moving because North Scottsdale has none of that. It has a lot of lava rock and desert decor but Gilbert and Chandler are exactly what you are looking for and even more affordable! Let's schedule a call so we can learn more about you and your family so we can help you find the perfect spot to fit your lifestyle."
Now that we have vlogs of all these areas showing people this stuff they reach out and say "THANK YOU SO MUCH for your videos they help me so much! I saw your video in Gilbert and so glad I saw that because it is exactly what we are looking for and we never even knew about it! We love green spaces and small town living and that area where they hold movies in the park and also the place gets quiet around 9-10pm is so perfect! You guys really know the area well and we need help finding our dream home and would love to use your team!!"
Imagine you right now having to pack up and move across the country. Would you search "market update" or "escrow process" or "Inspections' ' where you were moving to? HELLLLL NAHHHH so why do those real estate videos they suck and let's be honest, they are boring as hell. 
You would frantically be searching "where to live" "best areas to live" "what is it like to live in" etc. By shooting real estate videos that answer the consumers questions you will start attracting buyers and sellers. By being unapologetically YOU, you will attract your dream clients who already chose you which eliminates ever having to convert another client again in your career. Start by using YouTube, a search engine. Stop using TikTok and Facebook. Answer your consumers' questions. Be you. Be consistent. 
We have spent $10's of thousands of dollars and years perfecting the YouTube for Real Estate process and now we are partnering with agents all around the world and giving them private coaching and all of our courses FOR FREE! Zero splits Zero costs just 100% value because we know the more we help your business the more it helps us. No video experience needed but ONLY for those who want to take their business to the next level and WILL PUT IN THE WORK!
If you want to learn more about partnering with us at eXp Realty, getting all of our training and coaching 100% free letting us help you blow up your business shoot me an e-mail to [email protected]!
There ya have it. Start filming your YouTube videos for real estate lead generation and growing your business. Once you start doing business this way, you'll never want to go back!
Cheers homies!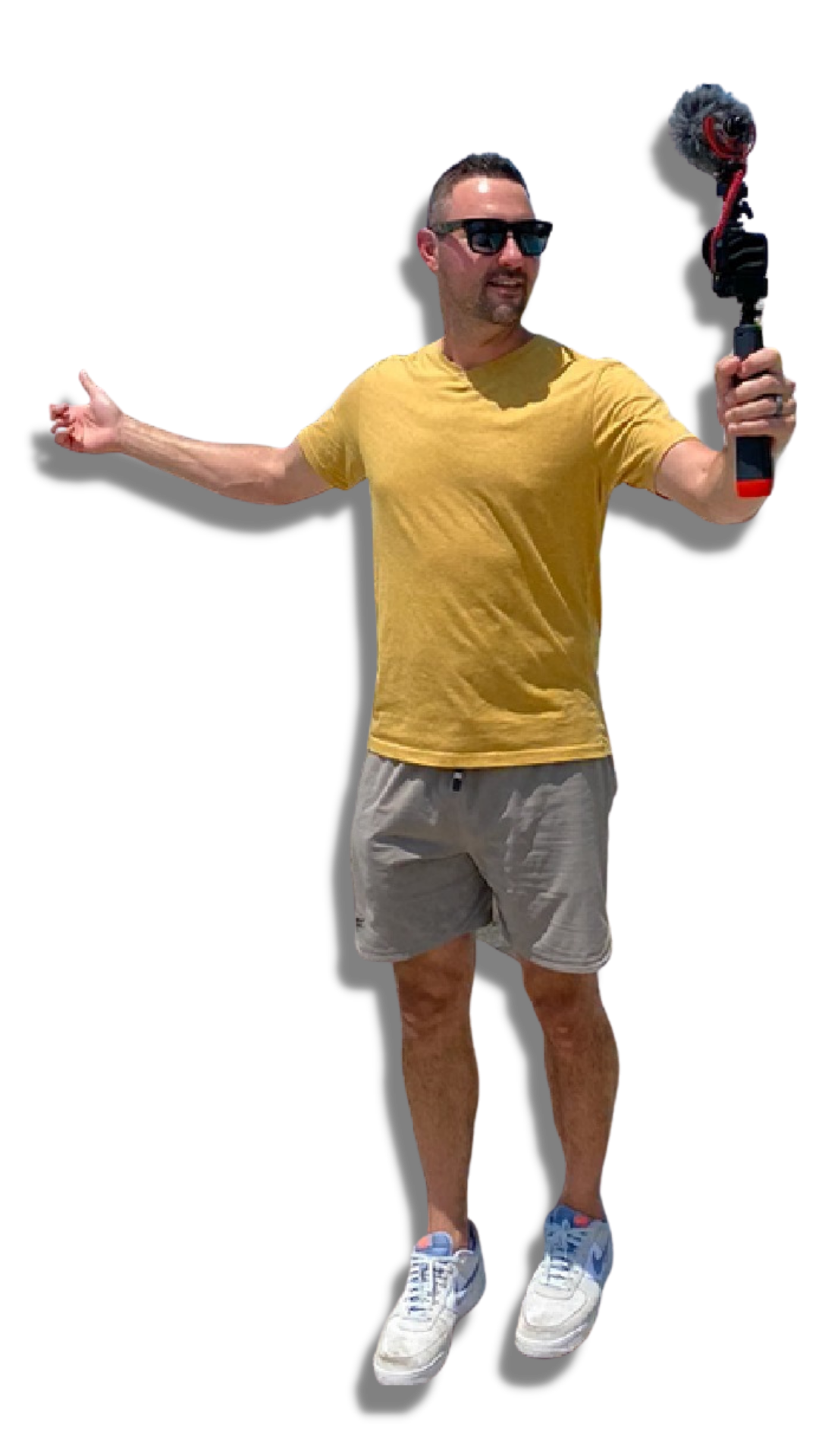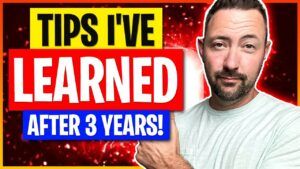 YouTube For Realtors - 4 PRO TIPS I learned Creating 13 Real Estate YouTube Channels 4 PRO TIPS ...
Read More

→